2022 Scion Exchange
January 30 @ 12:00 pm

-

3:00 pm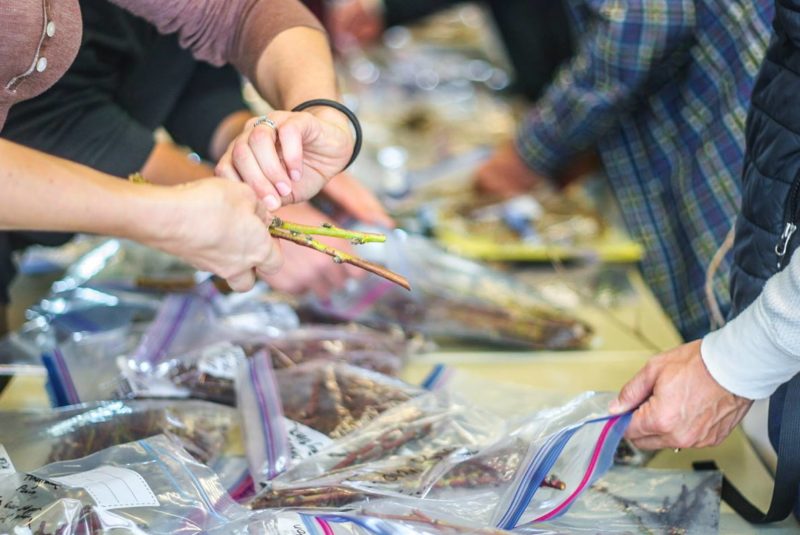 The 2022 Monterey Bay Scion Exchange will be held January 30, 2022 at Soquel High School. Members entry is at 11 a.m.; non-members entry is at noon.
The Scion Exchange offers members and the public an opportunity to select scions that can be grafted to rootstock or to existing fruit trees.  A grafting demo will be held to provide basic instruction on the process.
Rootstock will be available for purchase at the exchange.
If you are coming to the exchange, make sure to bring the following for collecting your scions:
Ziplock bag to put the scions in to stay fresh
Masking or painters tape to label the individual scions with their type
Black marker pen or any pen that can write on masking tape
Wondering what scions might do well in the area? Check out our fruit database for ideas.
Entry is free for members. General public fee is $5.  Save the fee by joining our chapter, and receive access to our events all year!