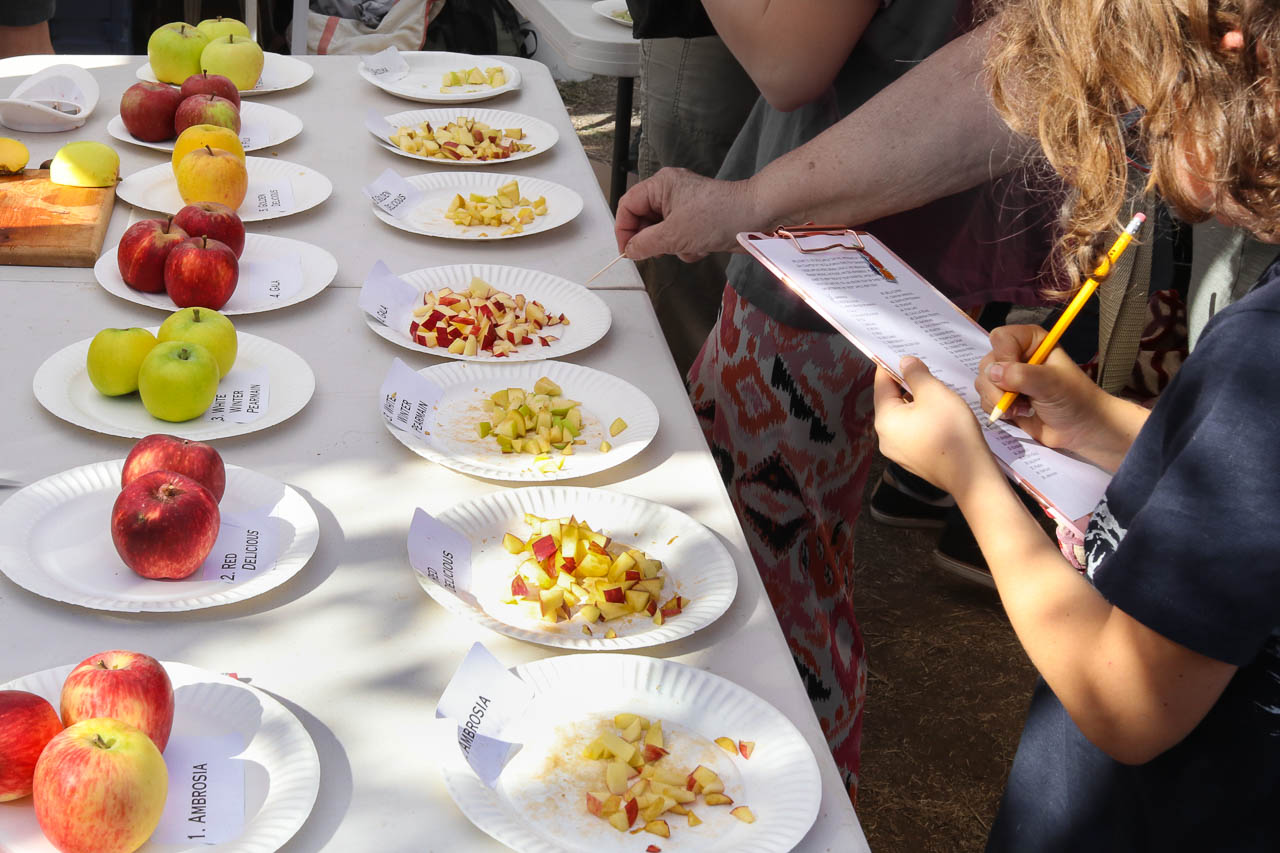 Rankings and images of all 77 varieties from the 2018 Monterey Bay CRFG Apple Tasting at conclusion.

The taste for apples is strong: our 19th annual apple tasting was one of our best-attended to date, with around 500 tasters. Look for scionwood of many of these heirloom and novel varieties at our upcoming scion exchange.
Story by Freddy Menge, Photos by Andy Moskowitz.
The Monterey Bay Chapter of the CRFG couldn't ask for a better climate for growing apples. Thanks to our cool, coastal summers and extra-long growing-season, in the right micro-climate we can produce just about any apple variety worth cultivating.   Our annual, late fall apple tasting at Santa Cruz's Wilder Ranch has proven to be a perfect match of timing and location. Continue reading "Tasting 77 California-Grown Apple Varieties"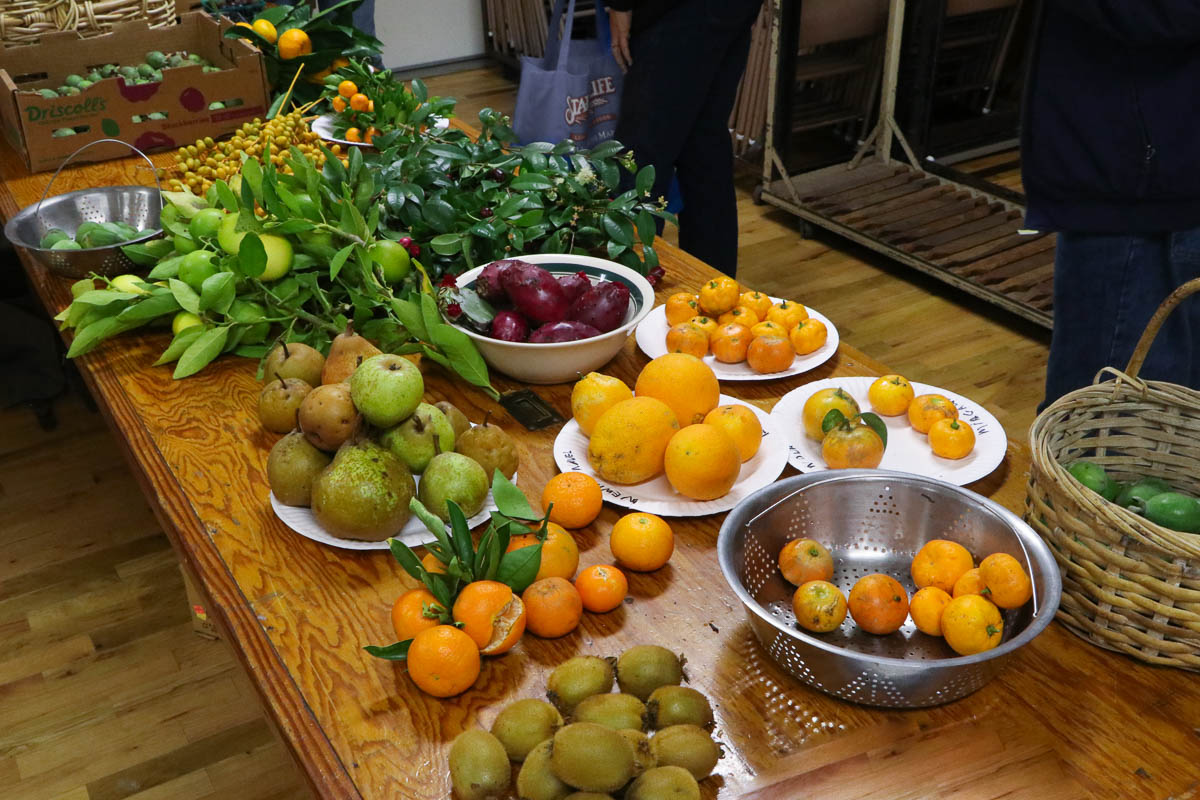 On December 1, we held our annual Holiday Potluck at the Santa Cruz Live Oak Grange, one of our most important community-focused events for the membership of the Monterey Bay Chapter of California Rare Fruit Growers.  At this event we meet new and old friends to discuss our year in fruit gardening, share ripe harvests and delicious home cooking, and peer forward to our group's year to come.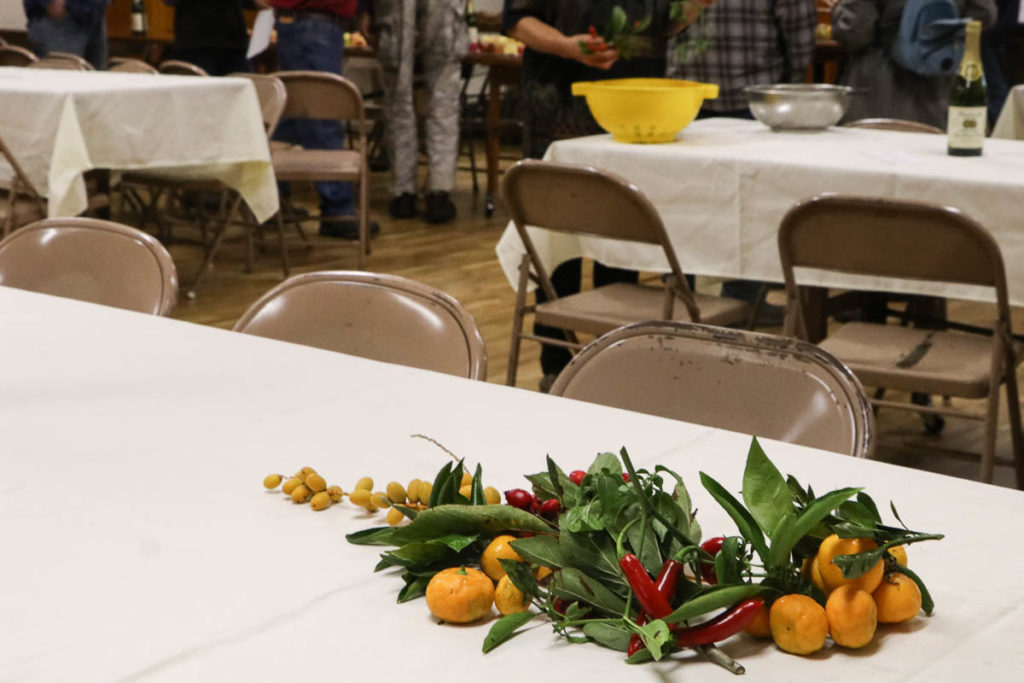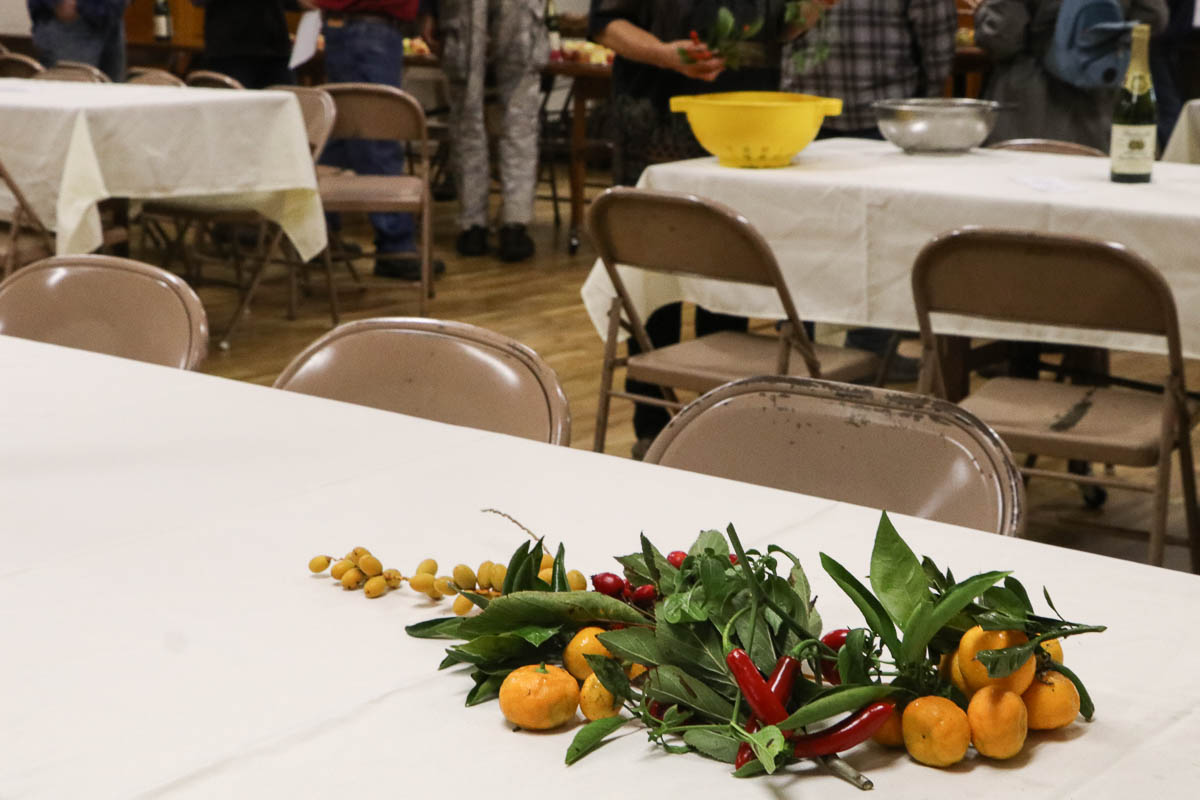 This year's potluck drew an interesting and illuminating array of winter's-eve fruit harvests from Santa Cruz and Monterey counties, where some microclimates have already seen their first light frosts.  The images below depict a nice cross-section of what's ripe right now, though not an exhaustive list.  Please do feel free to comment below with any notable omissions of fruits you're picking this time of year (fall-winter cusp) from your Monterey Bay garden.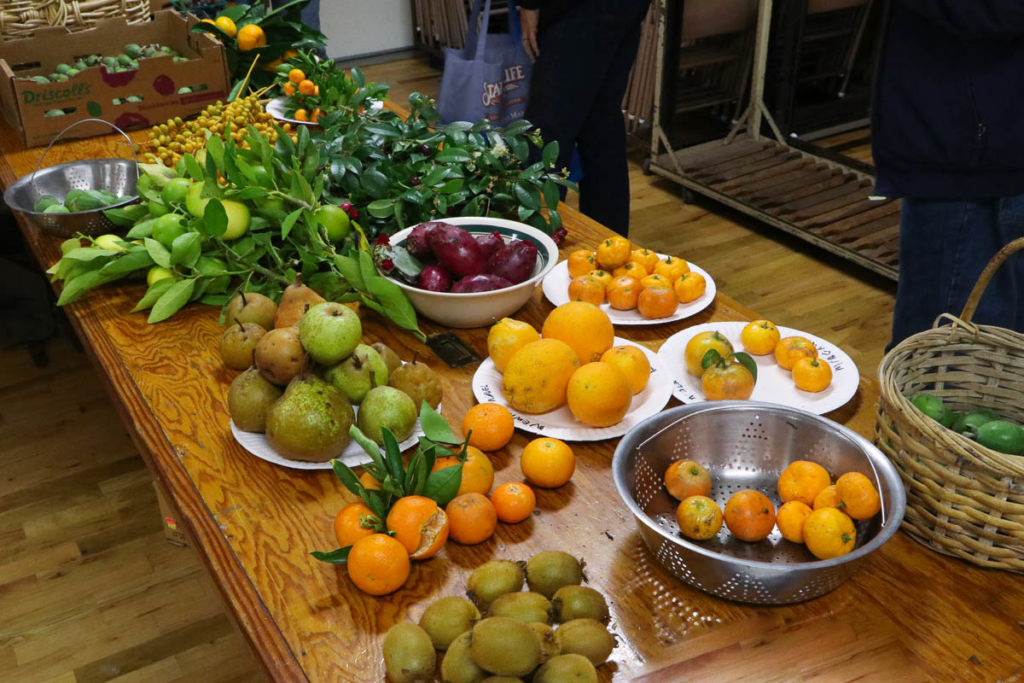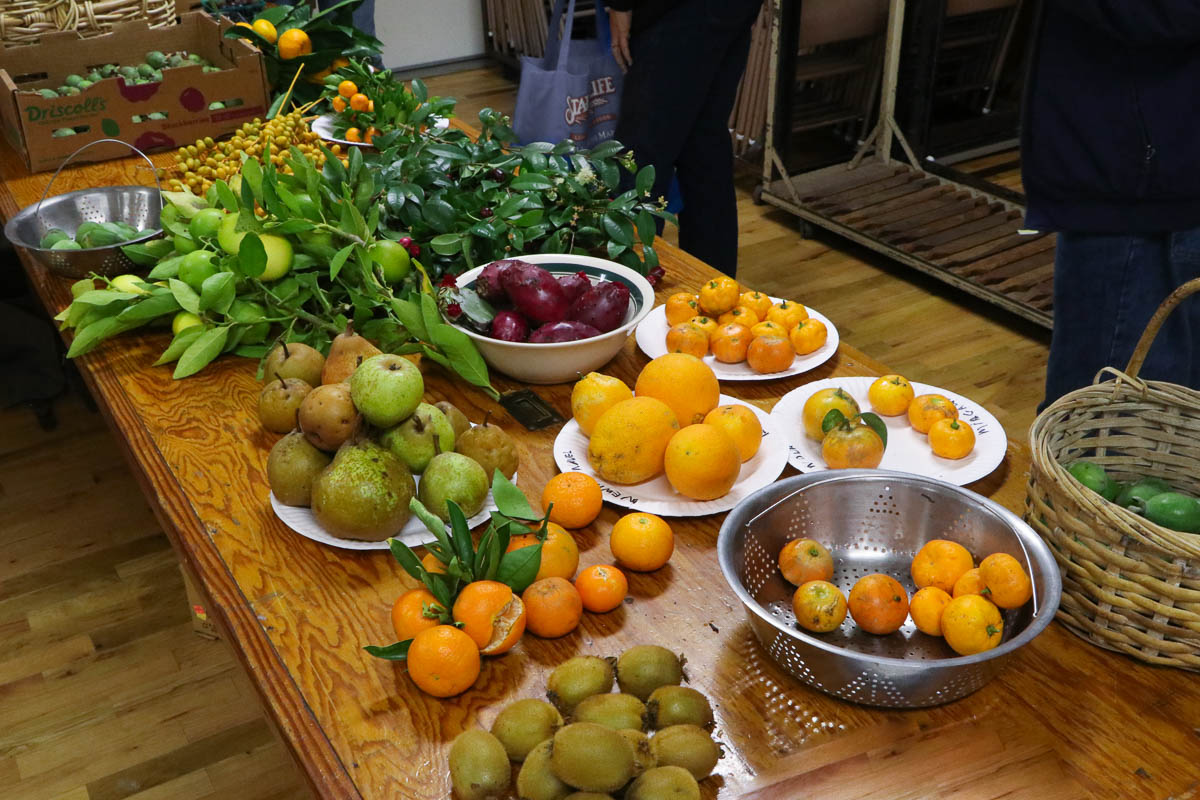 Continue reading "Early Winter Fruit Harvests of Santa Cruz and Monterey"